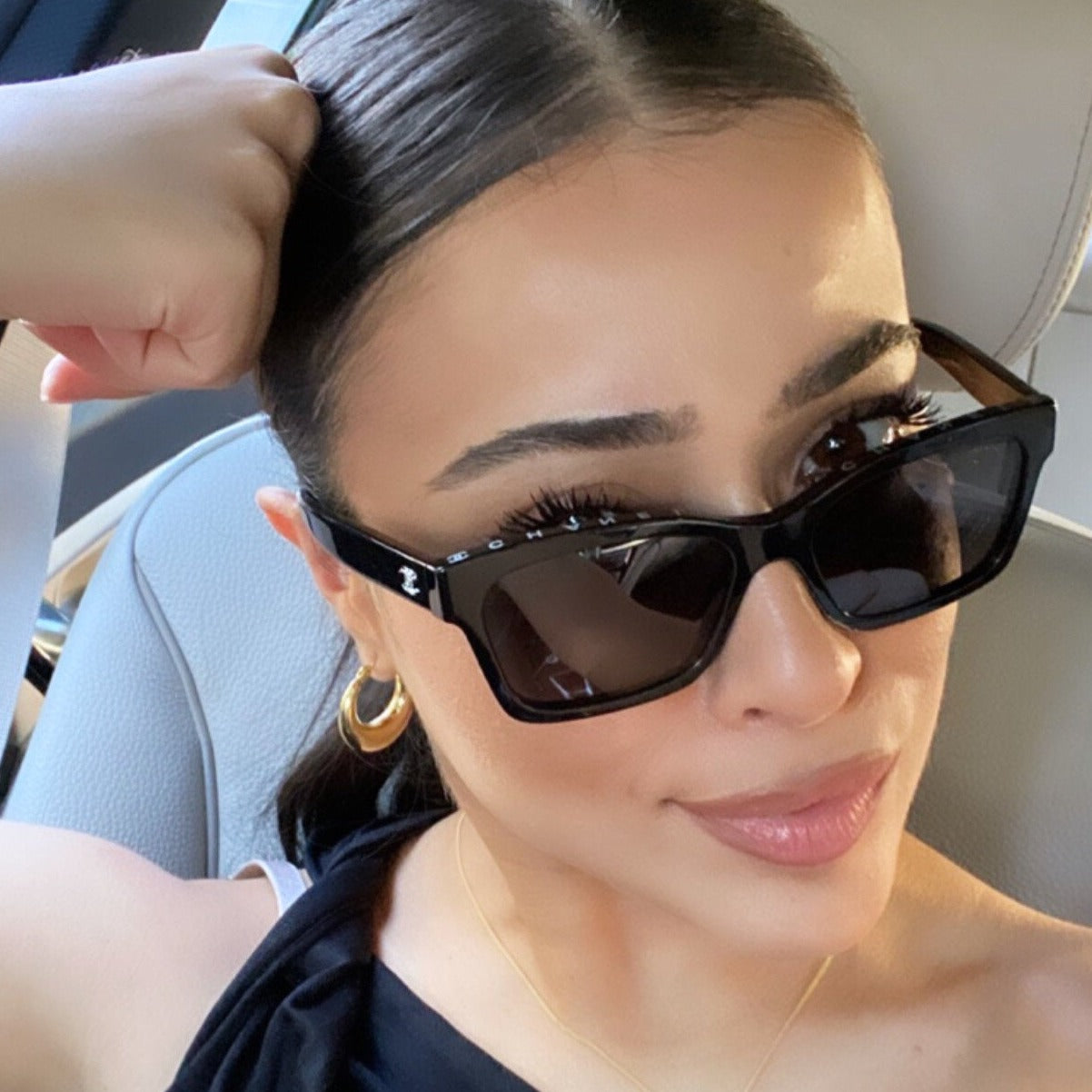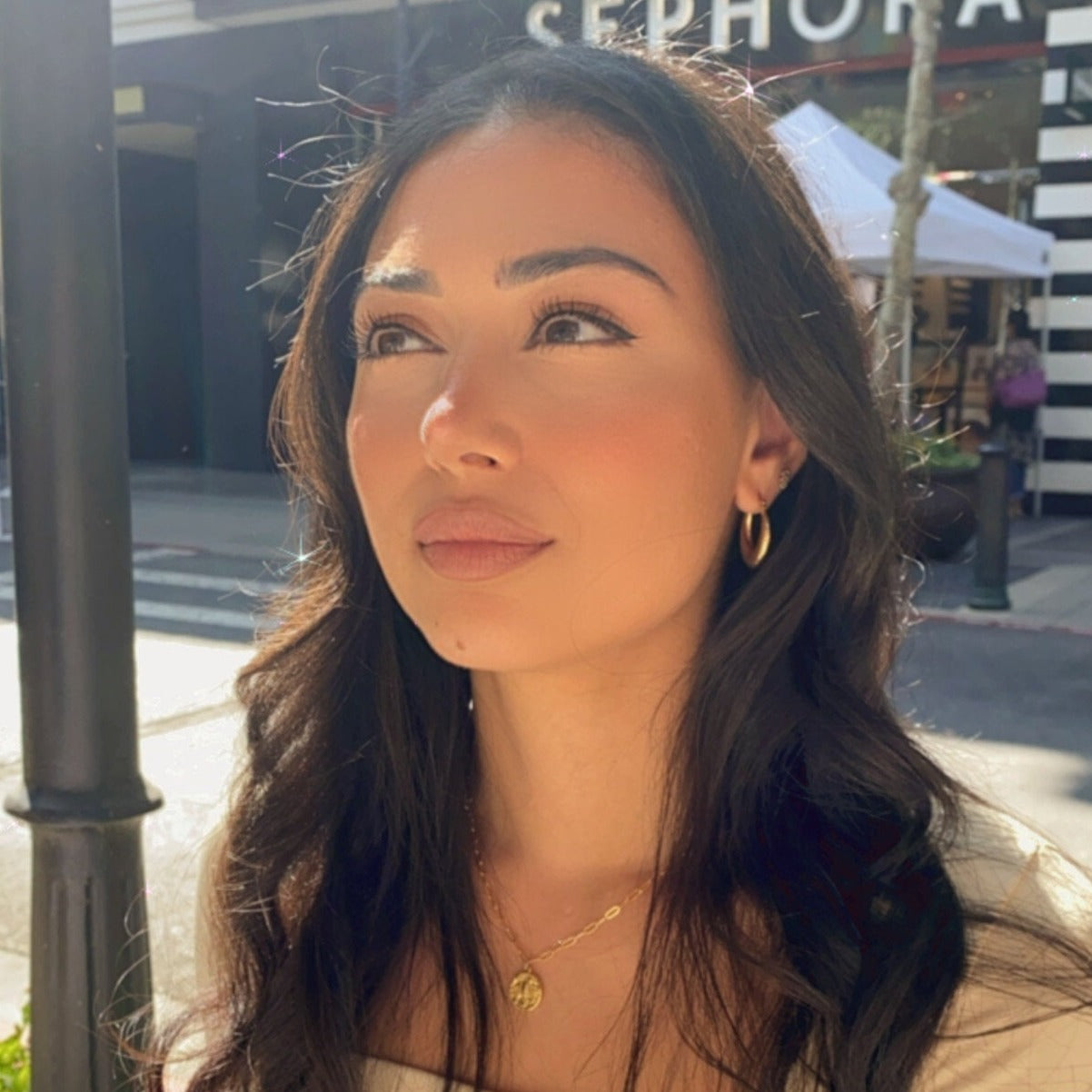 Mini Gradient Hoop Earrings
Metal: 18k PVD gold plated over a hollowed stainless steel
Diameter: 25mm 
Lightweight 
Hypoallergenic
Waterproof
Tarnish-Free
All of our PVD plated jewelry is durably plated made to withstand extreme conditions. As promised, your jewelry should never tarnish or turn your skin funny colors.
While our jewelry is waterproof, we would suggest to follow a few tips to increase the longevity of your gold goodies:
1. Try and avoid exposing your jewelry to oils or chemicals as this can eat away at your plating. We would suggest to spray your fragrance and lather your lotion prior to wearing your NÜR.
2. Store in a dry and cool place.
Mini Gradient Hoop Earrings
classy and different
I love these hoops! They're simple and elegant but also slightly out of the ordinary to make a statement. They're lightweight & comfortable, too. Gorgeous!
LOVE THESE SO MUCH
I absolutely adore these earrings. I think they are so cute and they are not hurting my ears at all! I am very sensitive to a lot of jewelry. My ears usually bleed and have puss, and eventually turn into keloids. But this ShopxNur brand has been so so good to me and I am nothing but grateful. I will definitely continue purchasing this brand !!!
Stunning Essential Hoops!
These beauties are everything! The best earrings for my everyday wardrobe! You definitely need to have these in your life! And they are lightweight!
Wear 24/7
These earrings are SO cute and I wear them all the time - casual or dressy. Went snorkeling in Hawaii with these on 6 months ago and they're still looking great! Not tarnished and not itchy at all. Must buy
mini gradient hoop earrings
I recently got the mini gradient hoop earrings and i love love love them! i waited for them to be restocked in the gold and bought them as soon as i could! 10/10 very cute
FAQ
How is your jewelry plated?
We plate our jewelry utilizing a vacuum process called PVD which offers more durability than traditional gold plating.
We chose this process compared to other gold plating methods (gold plated, gold filled, vermeil etc.) as we found it held the best throughout our testing process when exposed to extreme conditions.
What does waterproof jewelry mean?
Waterproof jewelry means just that, it's all water friendly! When jewelry is exposed to water, you don't have to worry about them rusting or oxidizing. The plating will also be safe when exposed to water (the gold won't fade!).
However, while your jewelry is water safe please note that when exposed to certain chemicals and oils, these can damage gold plating over time.
Can I exchange my ring if it doesn't fit?
Absolutely! We do offer a two week window for returns or exchanges from the date of delivery. You can always initiate a return throough pur self-serve returns portal linked below:
Will the jewelry turn my skin green?
No, it won't :)
You have our word on that.
I have sensitive ears and can't wear most jewelry. Can I wear yours?
All of our jewelry is hypoallergenic (meaning it is less likely to cause irritation).
Our brand was founded with this mission in mind. Our jewelry is free of most common metal allergens such as copper, nickel, and zinc.
We plate our pieces over stainless steel which is hypoallergenic in nature (mostly surgical grade).
However, please note that while our pieces are less likely to cause any irritation we would always suggest to err on the side of caution as everyone is so different.
If for any reason you have any concern, please feel free to contact us.
Shipping
Fast shipping
We never want to leave you waiting too long for an order. We do our best to ship orders within 1 business day, but can take up to 3 business days depending on volumes.
Please note that depending on volumes our turnaround times may vary. If you need your order urgently please feel free to reach out to us at contact@nursanfrancisco.com and we'll do our best to get it out for you as quickly as possible.
Order tracking
As soon as your order is fulfilled, an email with your shipment carrier tracking information is sent over to you.
Get in touch
Have any questions? Contact us! We will get back to you as soon as we can.
Send us an email at contact@nursanfrancisco.com.